Pharmaceutical SEO Services
Abdallah Battah Expertise in the Pharmaceutical Industry
Abdallah Battah team understand the unique challenges and opportunities that the pharmaceutical industry faces when it comes to online visibility and digital marketing. With our specialized Pharmaceutical SEO Services, we help pharmaceutical companies, pharmacies, and healthcare providers navigate the digital landscape and maximize their online presence
Expertise in the Pharmaceutical Industry:
Abdallah Battah team of SEO specialists has in-depth knowledge and experience in the pharmaceutical sector. We understand the specific regulations, compliance requirements, and terminology associated with the industry. This expertise allows us to create tailored SEO strategies that align with your business goals and comply with industry guidelines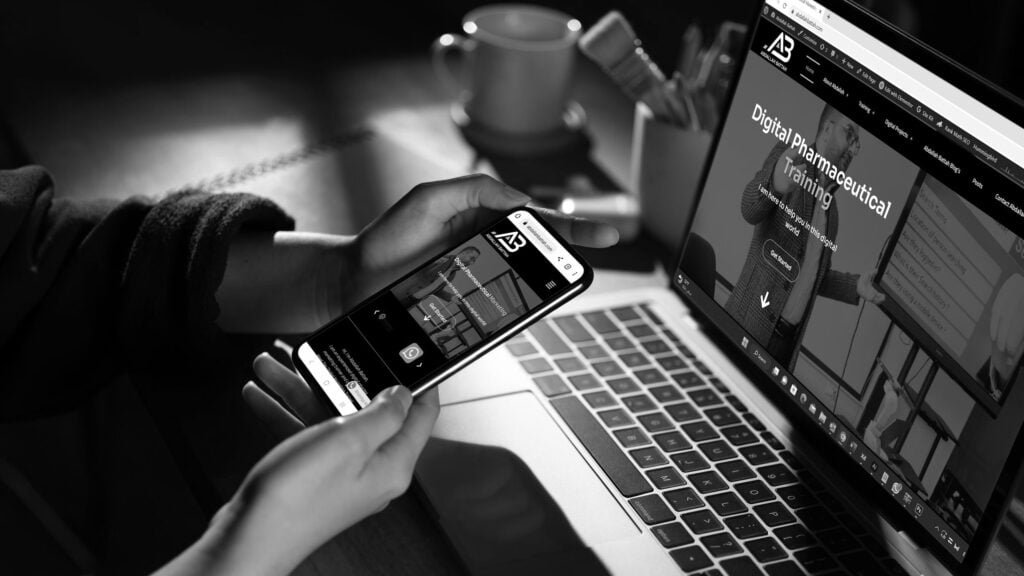 Our SEO experts optimize various on-page elements of your website to improve its visibility and search engine rankings. We optimize meta tags, headings, content, images, and URLs, ensuring that they are keyword-rich and aligned with the best SEO practices. Additionally, we enhance your website's user experience, making it easier for visitors to navigate and find the information they need.
Compelling and informative content is essential for pharmaceutical SEO. Our content team produces high-quality articles, blog posts, and landing pages that educate, engage, and attract your target audience. By incorporating relevant keywords and providing valuable insights, we establish your website as a trusted resource in the pharmaceutical field, increasing your credibility and online visibility.
Link Building and Outreach
Backlinks from authoritative and relevant websites play a crucial role in SEO success. We employ effective link building strategies to acquire high-quality backlinks for your pharmaceutical website. Our team engages in outreach campaigns, building relationships with industry influencers, healthcare bloggers, and reputable publications, securing valuable backlinks that boost your website's authority and search rankings.
For pharmaceutical companies operating in specific regions or targeting local markets, our SEO services include local optimization techniques. We optimize your website for local keywords, create and optimize Google My Business profiles, and ensure accurate and consistent business information across online directories. This helps your business appear prominently in local search results, attracting potential customers in your area.
I Believe In Hard Work And Dedication
Targeted Keyword Research: We conduct extensive keyword research to identify the most relevant and high-value keywords for your pharmaceutical business. By targeting specific keywords related to your products, services, or healthcare solutions, we ensure that your website ranks higher in search engine results, driving organic traffic to your site
Comprehensive Analytics and Reporting
We Couldn't Do It Without Them
Abdallah Battah team provide detailed analytics and reporting to track the effectiveness of our pharmaceutical SEO services. Our team monitors key performance indicators such as organic traffic, keyword rankings, conversion rates, and user engagement metrics. With these insights, we continuously refine our strategies, ensuring that you achieve the best possible results and a strong return on your investment.
Investing in our Pharmaceutical SEO Services can give your business a competitive edge in the digital landscape. Contact us today to learn how we can help your pharmaceutical company thrive online and reach a wider audience of potential customers.
Why Choose Abdallah for SEO? Abdallah SEO specialists have extensive knowledge and experience in the pharmaceutical sector. he understand the intricacies of the industry, including regulations, compliance requirements, and the unique challenges that pharmaceutical businesses face. This expertise allows to develop highly targeted and effective SEO strategies specific to the pharmaceutical industry Abdallah recognize that each pharmaceutical business is unique with its own goals and target audience. We take a personalized approach to understand your specific needs and tailor our SEO services accordingly. his strategies are designed to align with your brand identity, target market, and business objectives, ensuring maximum results and a strong return on investment

Ethical and White-Hat Practices:
Battah adhere to ethical and white-hat SEO practices to ensure the long-term success and sustainability of your online presence. Our strategies strictly follow search engine guidelines, avoiding any shortcuts or black-hat tactics that could potentially harm your website's reputation or rankings. he prioritize building a strong online foundation and establishing your brand as a trusted authority in the pharmaceutical industry.
I partner with pharmaceutical manufacturers, distributors, and suppliers to enhance their online presence and increase brand visibility. Whether you specialize in prescription drugs, over-the-counter medications, or medical devices, our Pharmaceutical SEO Services are tailored to meet your specific needs. Feel Free to contact me anytime to know more about DIGITAL MARKETING STRATEGIES FOR THE PHARMA INDUSTRY
Mobile: +962-799456479
Email: Hello@AbdallahBattah.com