Digital marketing training courses
I am here to help you in this digital world
The medical and pharma industry has been slow to adopt digital marketing. However, it is now becoming a necessity for the healthcare providers and drug store retailers to invest in digital marketing.
Digital marketing is a relatively new concept in the medical field. The pharmaceutical industry has been slow to adopt it. But with the rise of social media and mobile devices, this field has started to embrace digital marketing as a necessity for success.
The pharma companies are not only using traditional advertising mediums like TV commercials, radio ads and billboards but they are also using new media channels like social media and mobile apps to market their products.
If you would like to wander during this digital world today, you want to learn the fundamentals of this science, sail with the good trainer Abdallah Battah, who provides monthly coaching in digital marketing training courses and alternative sections. Abdallah provided several training in digital drug company ceutical marketing courses in Jordan and abroad within the field of digital pharmaceutical marketing.
In the present circumstances of the Corona pandemic, most pharmaceutical firms have attended rummage around for alternatives to ancient marketing, and therefore the resolution was digital marketing. I did a great deal of online and offline training sessions et al. for a gaggle of pharma marketers in Jordan.
Program description Digital marketing training courses
"Digital" has become an important a part of daily life, as all sectors have speedily custom-made to the digital world, whereas the pharmaceutical industries haven't been able to adapt to digital promoting completely.
As the pharmaceutical industries are developed during a advanced and extremely regulated environment, exploring and registering a brand new drug is dear and time-consuming. 
Additionally, building brands during this sector is vitally important. this is often why marketers within the sector should be ready to face the challenges that arise in the means of the brands they manage to succeed, and additionally to challenge the conditions that plague the world from time to time. 
For this reason, digital pharmaceutical promoting coaching aims to develop the pharmaceutical surroundings and this can beyond question be the key to property within the growth and success of the pharmaceutical industries in the future.
Marketing professionals in the pharmaceutical business should develop their skills in the field of digital marketing and the way to create brands through digital means, and additionally recognize the foremost acceptable strategy for all current circumstances, at identical time that they'll apply and enjoy data communication tools custom-made to their strategic plans, whether or not products, Services, and others.
Among the successes achieved by the businesses within the international pharmaceutical industries are companies like Johnson & Johnson,
 MedxNote, GSK and alternative companies competitory during this exciting digital world.Also, because of the increasing demand by international pharmaceutical companies for marketers who are totally at home with the pharmaceutical industries, reciprocally additionally full information of promoting strategies and techniques through digital channels, it had been necessary to launch this program with specific goals for the members of the pharmaceutical industries to provide the Arab and Jordanian market with pharmaceutical outputs that meet the requirements of the fast marketplace for digital marketing.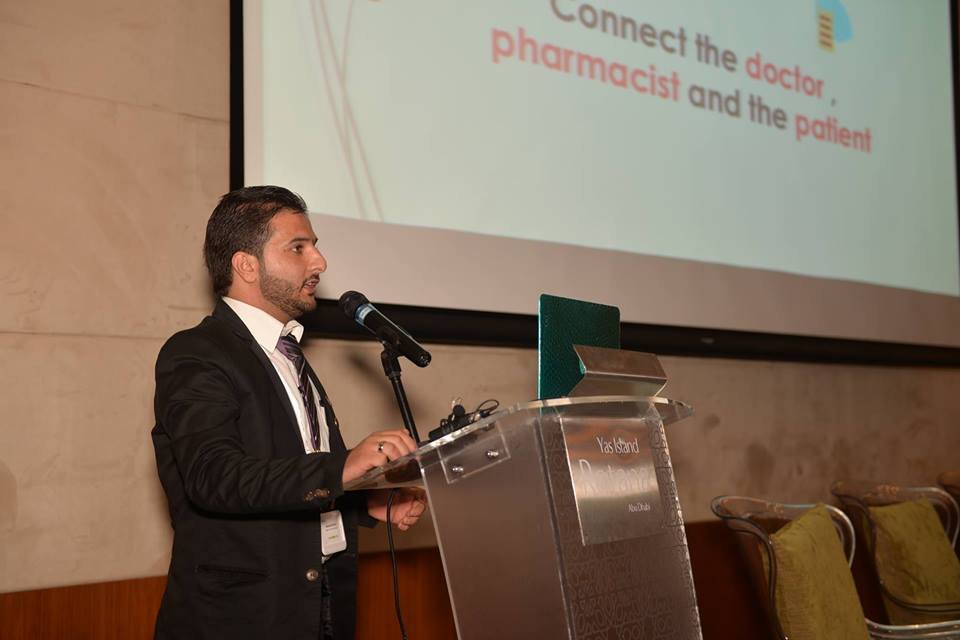 The importance of Digital Marketing for the Pharma industry is constantly growing, especially today. In this training, we'll look at the key points for building an effective strategy.
the first is that the Pharma Industry will be more and more important and strategic, and will have to take on more and more responsibilities. Such responsibilities can be transformed into opportunities, both for companies in the sector and for all of us citizens;
the second is that the pharmaceutical sector will undergo a powerful acceleration of its Digital Transformation. This turning point is already defined as "Pharma 4.0".
Why this program (Digital marketing training courses​)
We prepare you for Google Ads Certification & Knowing the fundamentals of digital pharmaceutical marketing
Having a Google Ads certification can enable you to feature vital price to your career as a digital marketing skilled in addition on being a pharmacist. several firms really require this certification to measure your on-line advertising knowledge. Likewise, if you're about to produce your own digital consulting activity, your shoppers would force you to be certified with Google once it involves running their campaigns.
Training objectives in digital pharmaceutical marketing (outcomes).
Introduction to the distinction between digital marketing and ancient marketing for the pharmaceutical industry.
Understand the fundamentals of digital marketing, its application, and the complexity of the pharmaceutical environment in applying this type of marketing.
* The foundations for building rich medical advertising content
Increase your knowledge of SEO and its importance for your pharmaceutical products.
Deepening the knowledge of social networking sites to improve access to the public and potential customers, and this matter is repeated for pharmaceutical marketing.
Learn how to define a digital marketing strategy for pharmaceuticals
Learn the principles of customer relationship management, KOL (opinion leaders) and healthcare professionals in a digital environment in a structured sector such as a medical rep.
Understand the importance and growth of mobile marketing and applications in the pharmaceutical sector and its difference from other devices.
Learn about content for branding or marketing content.
Explore new forms of direct selling through shopping.
Learn how to develop digital marketing plans for the pharmaceutical industries.
Incorporating key departments such as sales, marketing, and pharmaceutical industry reach into digital marketing plans.
Successfully building digital identities from "pharmaceutical brands" and "product brands" over time in the pharmaceutical sector.
Training Methodology:
The trainer depends on the methodology of practical training in the training room, discussion and dialogue while adhering to the training objectives
The training topics were as follows:
| | | | |
| --- | --- | --- | --- |
|   | Modules | Brief | Hours |
| 1 | Introduction of offline pharma marketing & Digital Marketing Strategy | Introducing the methods of traditional pharmaceutical marketing, and how to reflect them using digital methods |  2 |
| 2 | Search Engine Marketing (SEM) | The most important and ideal way to advertise is through Google Search SEM for pharmaceutical products |  4 |
| 3 | Digital Pharma Advertising-   Google Ads | How to make an advertisement through Google for a specific product and what is the best way, the most effective for pharmaceutical products |  4 |
| 4 | Digital Analytics | Digital analysis methods using the Google tool and its importance in measuring the performance of advertising campaigns |  2 |
| 5 | How to select a target audience on pharma ads | Optimal ways to guide digital pharmaceutical advertising |  2 |
| 6 | Search Engine Optimization (SEO) | Search engine optimization techniques and the most important methods for that, and the most important pharmaceutical sectors that can benefit from this service | 4 |
| 7 | Create a simple website | How to make a simple website for your business |  2 |
| 8 | Rules of digital medical Content | The basic rules for writing medical content |  2 |
| 9 | Digital Pharma Advertising –  Social Media (Facebook Ads) | Methods of pharmaceutical marketing through social media channels |  2 |
Training digital marketing courses in pharmaceutical and others
Feel Free to contact me anytime to know more about DIGITAL MARKETING STRATEGIES FOR THE PHARMA INDUSTRY
Mobile: +962-799456479 
Email: Abd.Battah93@gmail.com
Abd@relevancy.agecny